I've been inspired.
I have a new challenge I'm up to.
Since most of my New Years Resolutions are kind of unpractical, I've decided to re-think my NYR and commit to something....unique.
I'm going to do a 365-Hymn-a-day Challenge.
I know, there are only 341 Hymns, but the last 20ish days will be playing Christmas Hymns over again.
Yesterday was: The Morning Breaks
today: The Spirit of God
Objective: capable of playing every hymn in the hymn book by the end of 2011.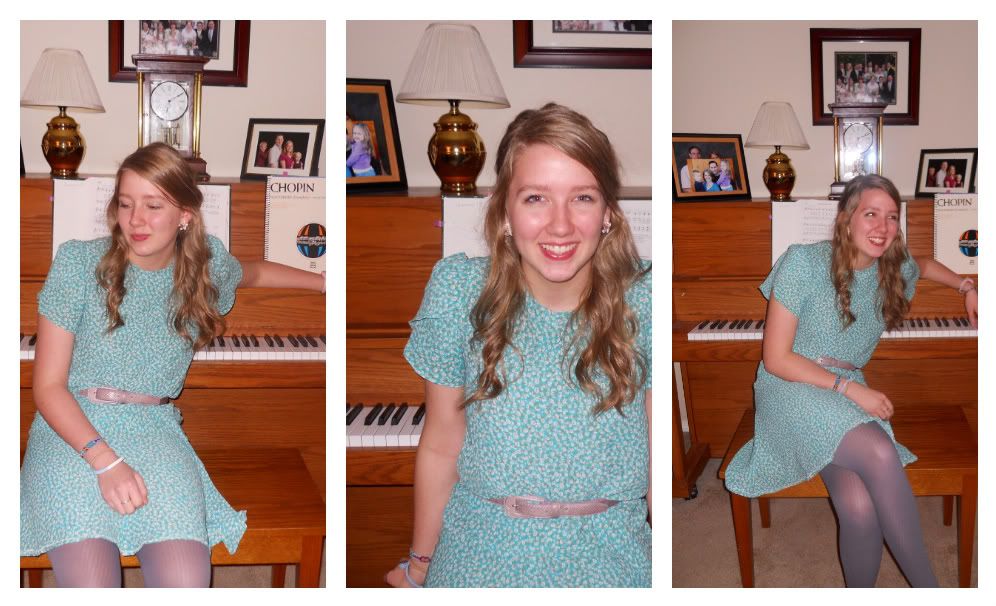 {dress: Salvation Army--refashioned, Belt: Sal. Army, tights: K-mart, shoes: Salvation Army (
see here
)}
Happy Sunday. In case you have nothing to do tonight....and you live in Oregon