I've re-written and re-written this post, trying to find the perfect words to sum
up all my feelings and emotions.
The idea that I have graduated is surreal. The reality has not sunk in yet. The thought that my next step in life is college (which will be taken in 48 hours) is slightly dauntly (at least give me that). And i question my strength, ability, potential, knowledge, mentality, and character...but I am quick to remember that I have the Lord on my side, so why should I fear? I will turn that fear into faith, and that faith will become a sure knowledge to me.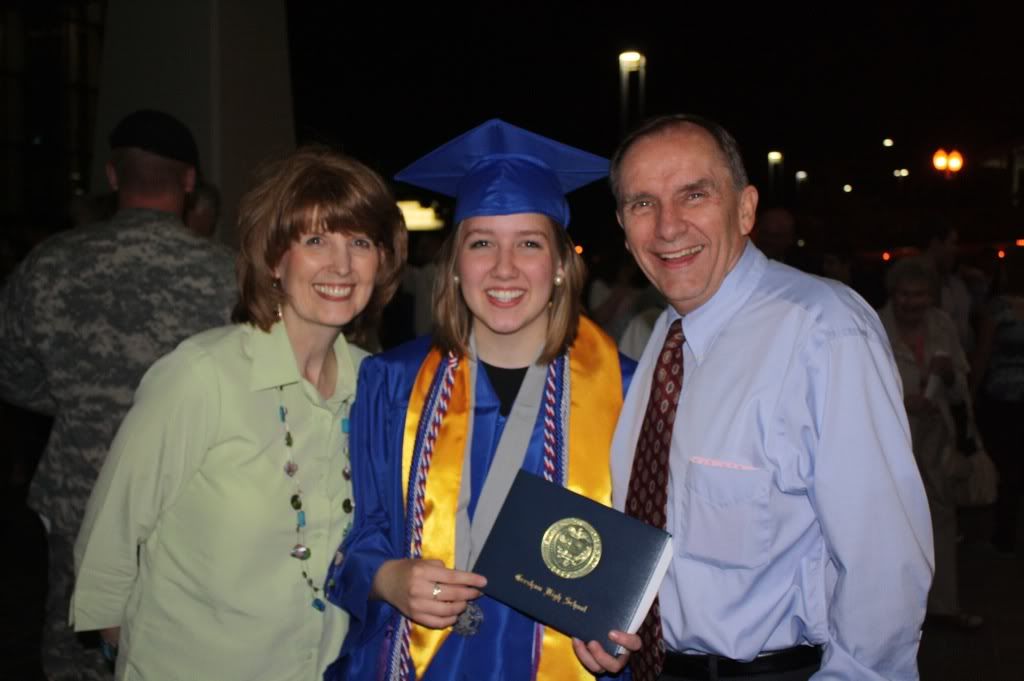 And with the help of these two wonderful people, I have graduated with all A's and B's from High School. Yes, some of those A's were because Dad helped (read: re-wrote) my English papers. Or the fact that my mom made me a lunch on the 2nd to last day of school. Or that on my fourth day of summer, my mom still made me breakfast. They've done more than fulfilling my temporal needs, but, have fed me the Gospel, my eternal source of happiness and joy.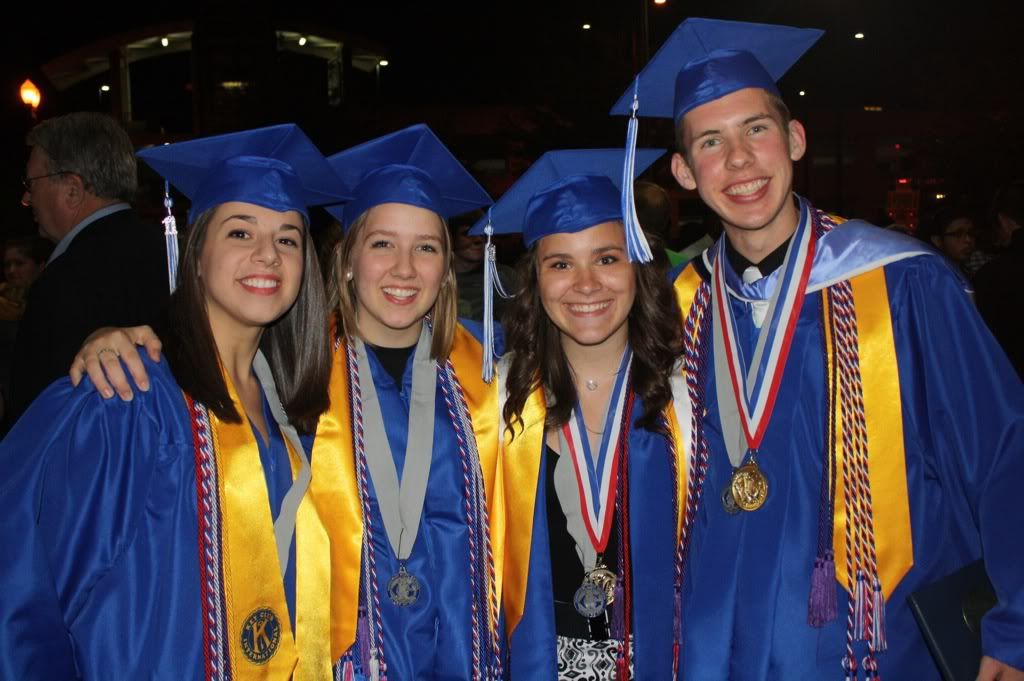 I've had wonderful friends, who get me--despite my weird ways, i appreciate all that they did for me. They each inspired me to be better and to do better in my school work. They made high school bearable.
class or 2011. I'm done (for 1 week that is). But learning is something that must never stop.
Now, please excuse me, I haven't slept for more than 5 hours in about 36 hours. So i'll post more pictures later.