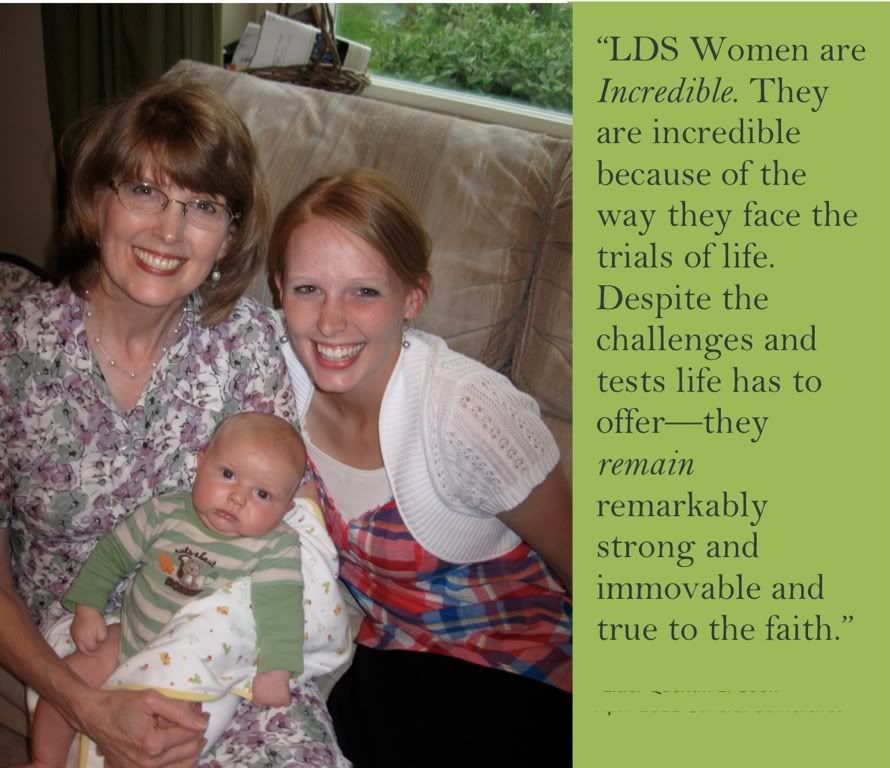 This has been on my mind alot lately. The value of self-worth for women. How easy it is for one to feel slighted in the gospel, or being placed in the "backseat" of marriage. Although, I am not saying this is the case for every marriage, it has just been a common topic at marriage prep.
But, never forget how valuable we are as women. WE ARE INCREDIBLE. Not only as women, but as mothers (and future--mothers too I should add) also.
You can not measure the influence the love or importance of a mother.

"The greatest work we will ever do will be within the walls of our home."
— David O. McKay
You can read the rest of Quentin L. Cook's inspiring address
here
, and another favorite talk on motherhood
here
.